Joined

Mar 29, 2012
Messages

3,485
Reaction score

528
Location
I recently bought a batch of tubes from [member=24540]V4lve Lover[/member] , our friend in Holland . 13x 6080 , 10x E180f , 2x NOS Svetlana EL34 ( to go with the 2 lonely ones I had already ) and a single Phillips E80CF .
The E80CF was more thrown in with the rest , than something I wanted , but the more I research it , the more intrigued I get . A 9 pin minature triode/pentode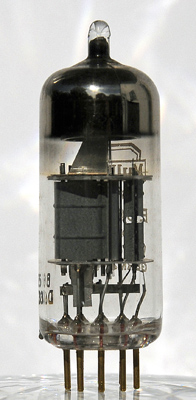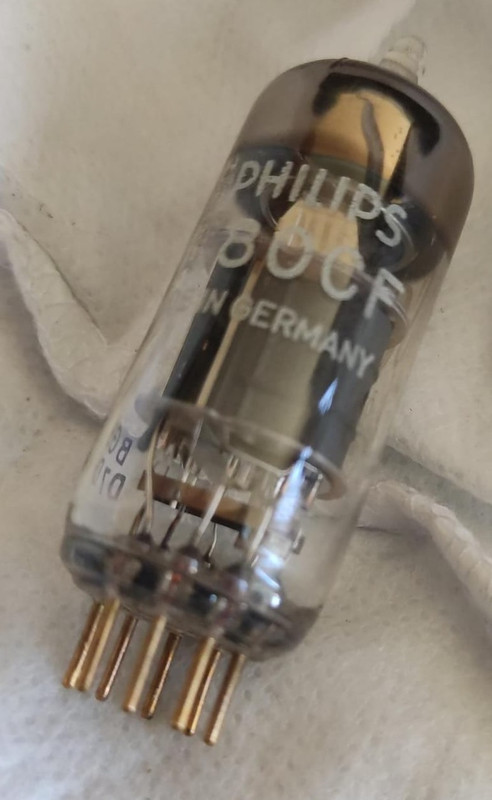 The E80CF is a special quality version of the ECF80 and has the same pinout , which is also the same pinout as an ECF82/6U8/6U8A . The ECF82 is becoming a popular substitute for the 7199 , in boards redesigned to drive the output tubes of Dynaco ST70 . Yes , ECF82 has a different pinout , and slightly different characteristics to 7199 , so it cannot be substituted directly .
This article found on r-type.org :
http://www.r-type.org/articles/art-097.htm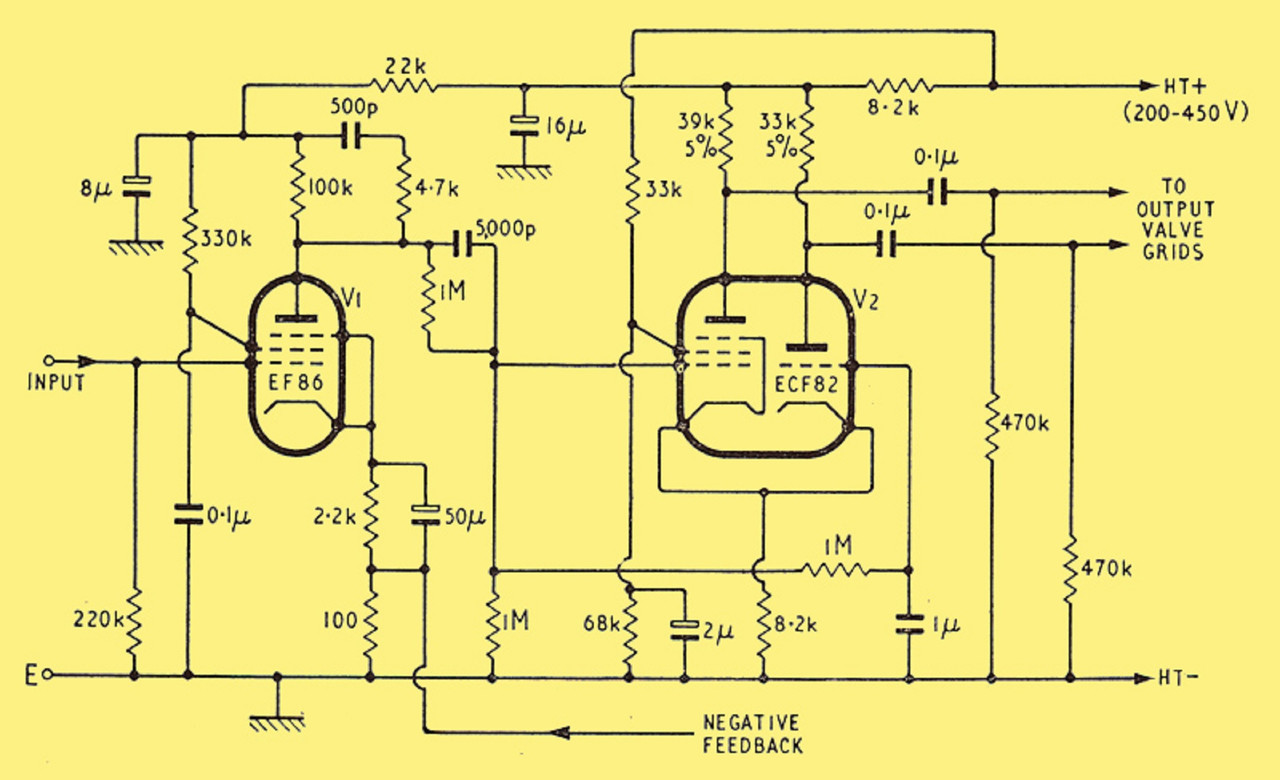 Arthur Bailey released this design in Wireless World, September, 1962 .
It seems this design was used in some Radford amplifiers . STA25 below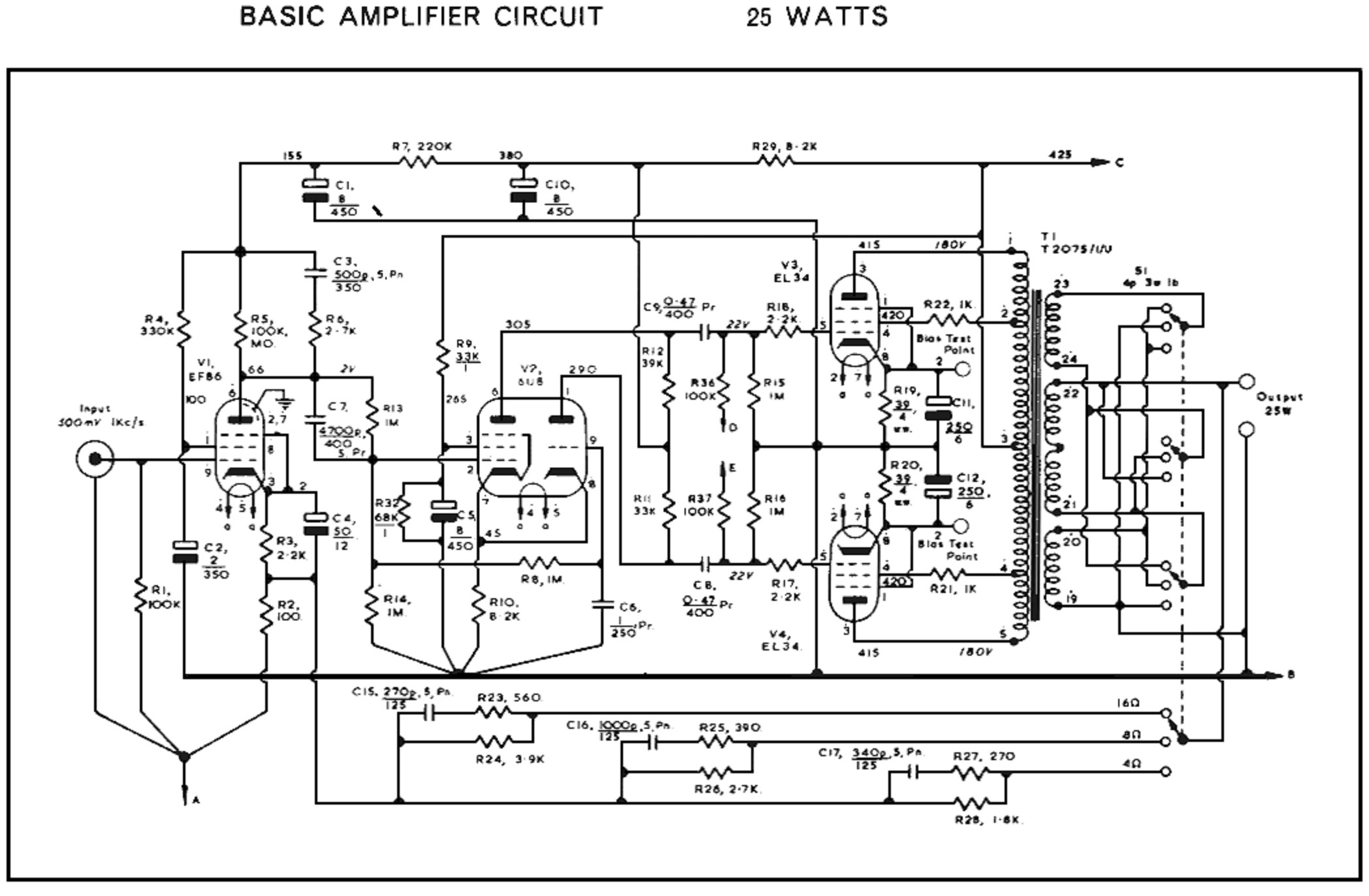 Here is the ST70 circuit for comparison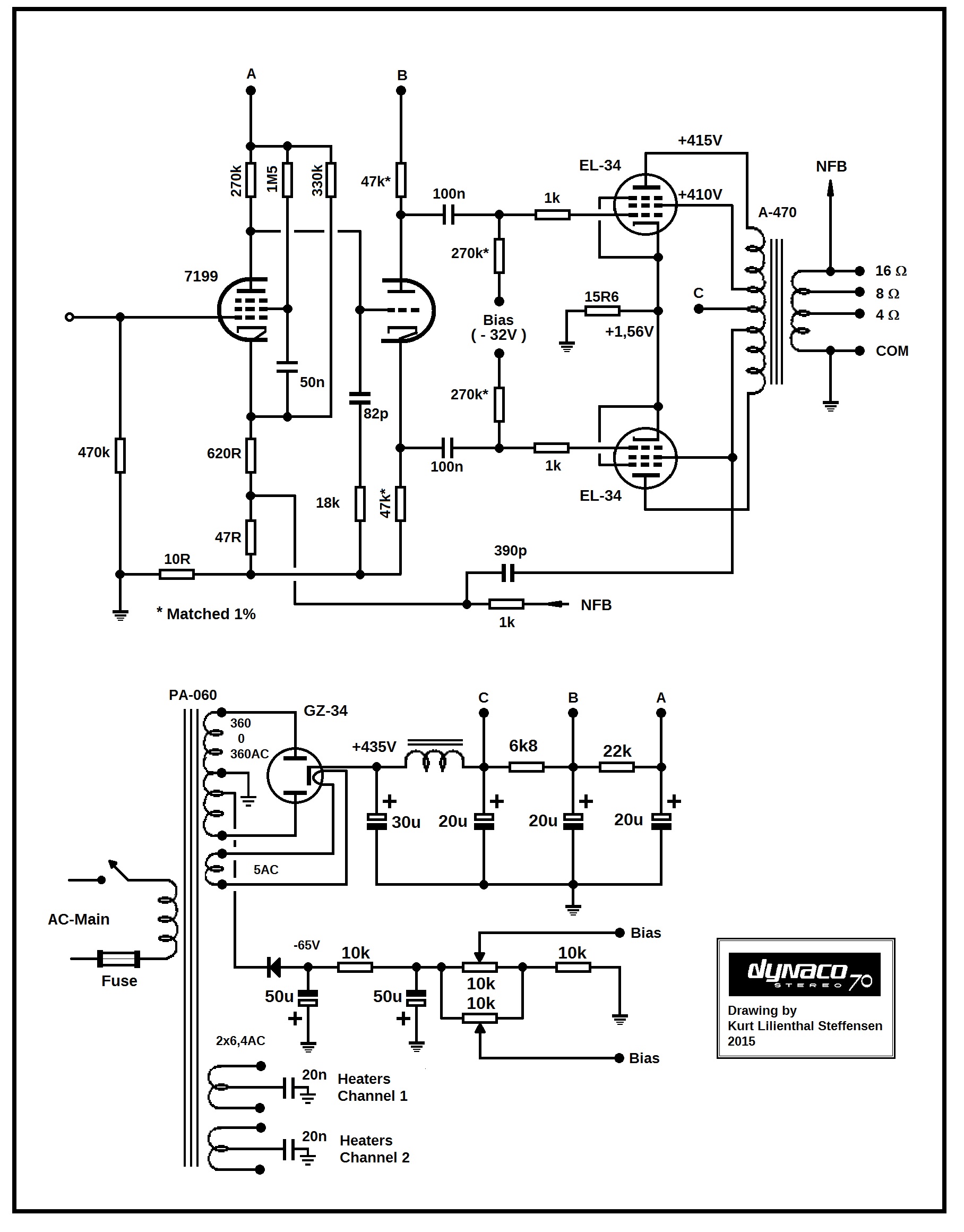 Seems like a good circuit to try . Comments appreciated .