1
LOL, I thought I heard my name, from halfway across the world no less!
Clock issues and reading mechanism, and the related jitter are all issues that have been mostly SORTED, even in cheaper mainstream gear. And according to Ethan Winer, the leading authority on "jitter btw..." this is INAUDIBLE anyway.
I'm not the leading authority on anything, but I know a lot about how this stuff works. I have to say, it amazes me when people who have very little knowledge about a subject express such strong opinions. I'll get to jitter shortly, but below are a few comments I see that are clearly way off base. My intent is not to attack or insult anyone! But some of you guys seriously need a reality check as to your own knowledge. This meme comes to mind: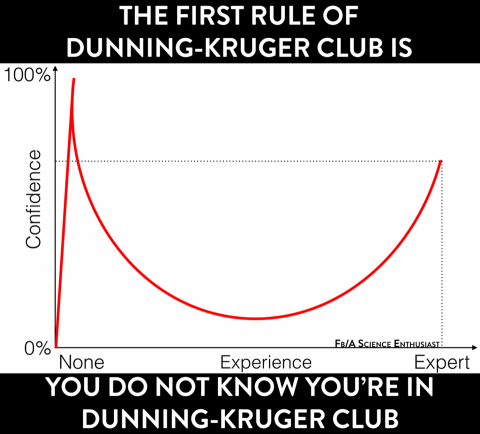 A R4000 player might sound 50% better than a R2000 player, but a R8000 player might sound only 25% better than the R4000 player, etc.
I know a lot of people believe this, but it's just silly. In fact, in my experience, the most expensive audio components often have the poorest fidelity. I am serious. All modern CD players and DACs use the same handful of converter chips from all the same manufacturers. Differences in fidelity are generally so far down that no human could ever tell one from another in a proper blind test. And that includes your most expensive CD player versus the $30 (USD) SanDisk media player I bought just last month. I actually measured its noise and distortion, and both were safely below the threshold of audibility. Its frequency response was also perfectly flat. In fact, I plan to use one of these players as the signal source for a new high performance audio test device I'm designing.
Iím of the opinion thatís a common excuse used when not matching correctly for good synergy ... I also noticed that the very analytical type highend stuff is more finicky and prone to mismatch
There's no such thing as synergy in an audio system. All each component can do is strive to be as accurate and uncolored as possible. When all the components are audibly transparent, then you have the best system possible. And the idea of mismatched components is also flawed. How could two competent components be mismatched? What would be the audible result? Modern audio devices are designed with a low output impedance and high input impedance, and that automatically ensures a proper match between devices connected in series. If you want to improve the weakest link, then address your listening room! The best room is literally ten times worse (more colored) than the worst consumer grade audio device.
So... in what way can a more expensive DIGITAL TRANSPORT make a difference to the sound you hear?
This is exactly the right question! And not one person here gave a clear and specific answer using proper audio terminology. I'll add that a sighted listening comparison is never a valid way to compare devices when the differences are subtle or may not even exist. Measuring is best - assuming you measure everything and do it correctly - and listening is okay as long as it's blind. And always when comparing, the volume levels must also be matched to 1/4 dB or less. So it takes some skill to set up a proper blind test. But anything else is just guessing.
And finally, about jitter: This graph from
The Art of Digital Audio
by John Watkinson shows the amount of jitter noise you can expect at various frequencies, with the noise floor of various bit depths as a reference:
For reference, jitter is typically under 0.5 nanoseconds, and so is inaudible.
--Ethan